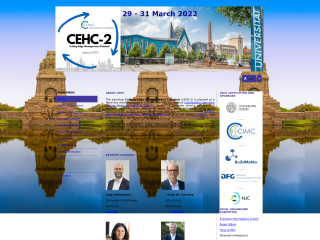 2nd International Workshop "Cutting-Edge Homogeneous Catalysis"
29-31 mars 2022
The Cutting-Edge Homogeneous Catalysis workshop will take place in Leipzig, Germany. Leipzig is a lively metropolis, a city of composers and thinkers, an early centre for trade and fairs as well as the cradle for the peaceful revolution in 1989. - Leipzig (Allemagne)
The conference Cutting-Edge Homogeneous Catalysis (CEHC-2) is a three-day event organised in the framework of the project Coordination Chemistry Inspires Molecular Catalysis (CCIMC), funded by European Union's Horizon 2020 research and innovation programme under the Marie Skłodowska-Curie grant agreement No 860322 in collaboration with Leipzig Graduate School Building with Molecules and Nano-objects (BuildMoNa). The first event, CEHC-1, was organised as an online conference in May 2021. Developments, achievements and prospects in this field will be presented in plenary and keynote lectures by distinguished scientists. Oral communications and posters will also be included. We invite you to discover more about the conference on this website, which will be regularly updated. We are looking forward to your participation!
Discipline scientifique : Catalyse - Chimie de coordination - Chimie inorganique - Chimie organique - Chimie théorique et/ou physique
---
Lieu de la conférence